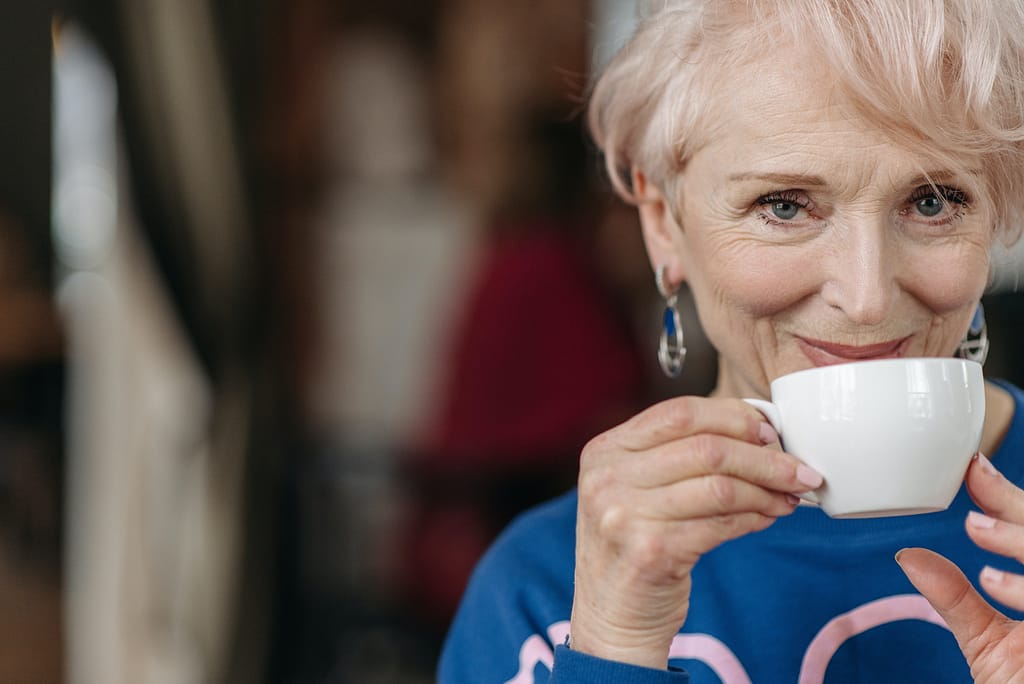 Please note that this article may include affiliate links. You can read my full disclosure at the bottom of the page.
As we age, our skin goes through a lot of changes and it's important to adjust our skincare routine accordingly. Mature skin tends to be drier, thinner and less elastic, which can lead to wrinkles, fine lines, and other signs of aging such as sunspots and slowing down of the cell renewal process. Time and gravity are not our skin's friends, and these signs become more prominent as you cross glorious 50 years.  However, with the right skincare routine, you can help your skin look its best and keep it looking youthful for longer. We spoke to a few dermatologists to get the ideal skincare tips for mature skin over 50 years.  
Here are a few tips:
Hydrate, hydrate, hydrate!
One of the biggest issues that mature skin faces is dryness. The signs of aging become more prominent in dehydrated and dried skin and the uneven skin tone and dullness gets highlighted. To combat this, make sure you're drinking plenty of water and using products that hydrate your skin. Creamy cleansers are best because they don't completely strip off your skin of the natural oils, and yet keep it clean. Look for products that contain hyaluronic acid, glycerin, and other moisturizing ingredients. A good moisturizer is essential for mature skin, so choose one that's suitable for your skin type and apply it twice a day.
Here are some quick tips to avoid excessive drying of your skin:
Avoid using hot water
Use a creamy cleanser
Use thick moisturizing creams
Our recommendations:
Use extra moisture to restore volume loss:
Using good cleansers and moisturizers is essential, but not nearly enough to meet the needs of hydrating mature skin. One of the most significant changes as we grow older is a decrease in the production of natural oils and moisture in the skin. This reduction in moisture can cause the skin to become dry, thin, and fragile, which can result in a loss of volume and plumpness.
Moisture also plays a key role in helping to maintain the skin's barrier function, which is essential for healthy skin.
Maintaining proper moisture levels is essential for mature skin to help restore volume loss and maintain healthy, youthful-looking skin. This can be achieved through the use of serums and other skincare products specifically formulated for mature skin.
Our recommendations: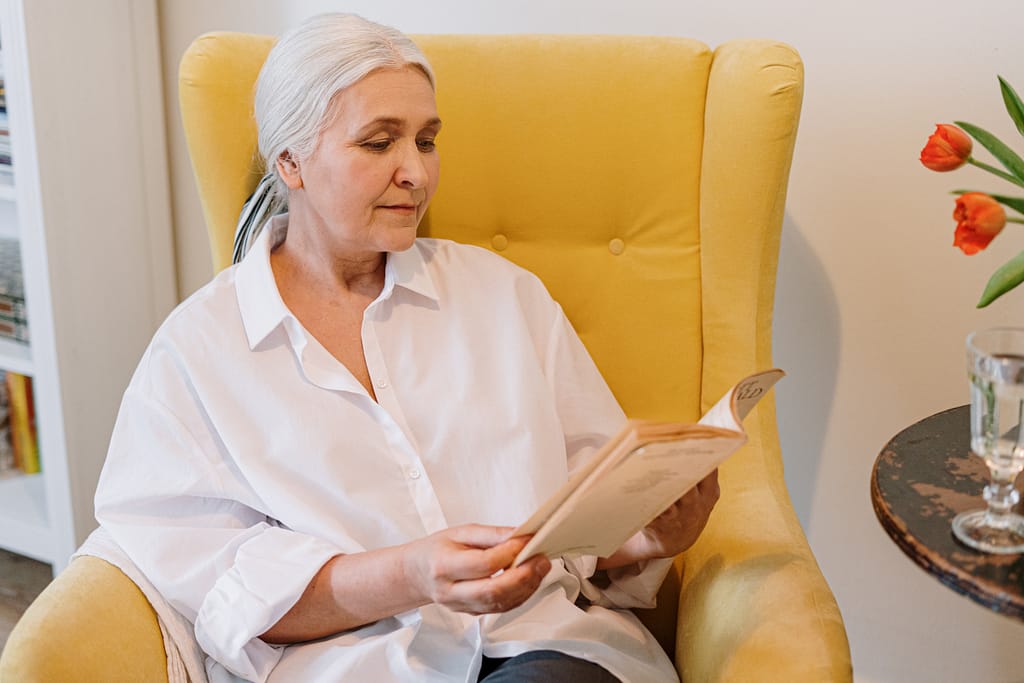 Use retinoids
Retinoids are vitamin A derivatives that have been proven to help reduce the appearance of fine lines and wrinkles. They work by stimulating cell turnover, which helps keep your skin looking smooth and youthful. They are the gold standard for skin care for mature skin and considered as the holy grail by many. Retinol is particularly useful for the areas around the eyes if combines with peptides to stimulate new collagen.
Look for retinoids in skincare products and talk to your dermatologist to see if a prescription-strength retinoid is right for you.
Our recommendations:
Protect from the environment:
Sun and pollution exposure can be a real problem for mature skin, as it can cause age spots, wrinkles, and other signs of aging. To protect your skin, make sure you're wearing a broad-spectrum SPF every day, even when it's cloudy or you're only going to be outside for a short time. Look for a product that's water-resistant and has a high SPF, such as SPF 50 or higher.
Also invest in a good antioxidant vitamin C serum which will help in reversing damage done by free radicals. The antioxidants will also help in reversing some signs of aging and the Vitamin C will help in keeping the skin blemish free.
Our recommendations:
Exfoliate regularly
Exfoliating is an important part of any skincare routine, but it's especially important for mature skin. As we age, our skin's natural exfoliating process slows down, which can lead to a buildup of dead skin cells. Exfoliating helps to remove these dead skin cells, leaving your skin looking smoother and more radiant. Consider a gentle exfoliator such as glycolic acid to slough off all the dead skin cells from your face. And regular exfoliation has an added benefit too – it will optimize your skin care routine by allowing all the products to absorb more effectively.
Our recommendations:
Mask it!
Face masks are a great way to cement together the effectiveness of all the other products that use. Many face masks are formulated with ingredients that help to hydrate and moisturize the skin, such as hyaluronic acid, glycerin, and aloe vera. By providing extra moisture to the skin, face masks can help to keep it looking plump, smooth, and youthful. Some face masks contain ingredients that help to firm and tighten the skin, such as collagen, elastin, or peptides. By stimulating collagen production and improving skin elasticity, face masks can help to reduce the appearance of sagging and wrinkles.
Our recommendations:
Massage your face:
If you want more defined jawline and cheekbones naturally (yes, who doesn't?), then massaging your face might be your best bet. Daily face massages are beneficial to skins of all ages, but they become particularly significant in skin care routines of mature skin. Apart from sculpting the face, they also improve blood flow, cell regeneration and boost collagen production. You can use either your finger tips or a tool, and knead your facial muscles, moving in upward direction.
Our recommendations:
Lastly, it is time to switch to this routine. Now. Because prevention is ideal in skincare. Our skin starts undergoing changes in 30s. So the earlier you start to follow a skin care regime with specialized products, the further you push the undesirable effects of aging. So please follow these skincare tips for mature skin and get ready for compliments. Also, please remember to lead a healthy lifestyle and consume nutrition rich diet to ensure that you have younger looking skin for longer.