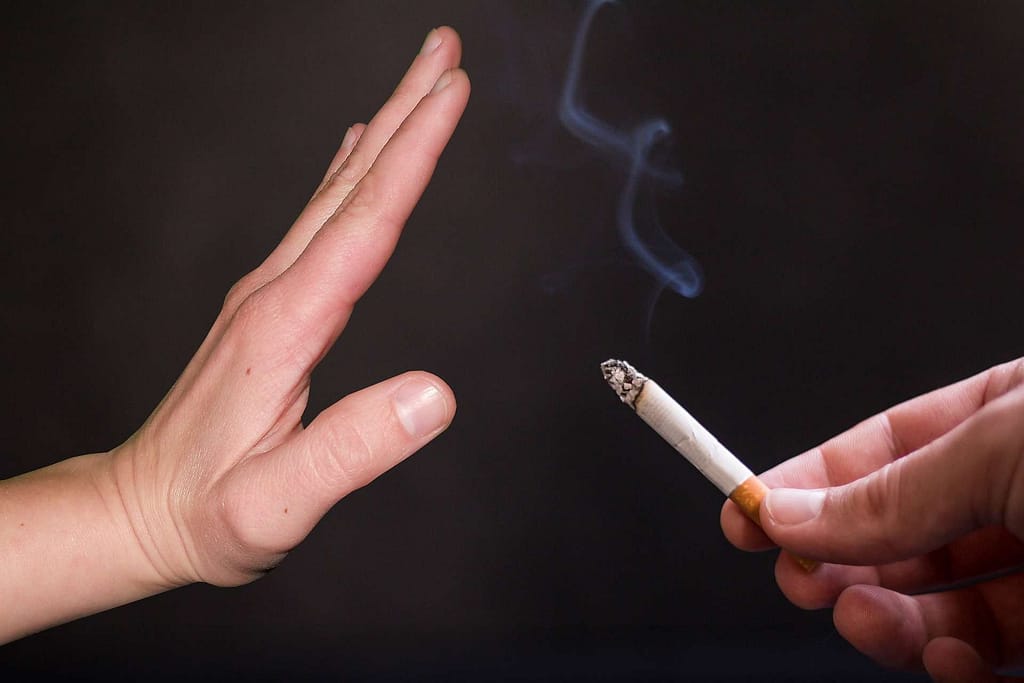 Please note that this article may include affiliate links. You can read my full disclosure at the bottom of the page.
Quitting smoking isn't just good for your health, it's also good for your soul! Imagine breathing easier, having more energy, and waking up each day feeling refreshed and ready to tackle the world. That's the life that awaits you when you kick the habit for good. Not to mention, you'll have more money in your pocket to spend on things you actually enjoy, like a fancy dinner, a new pair of shoes, or a weekend getaway. So, why not make the choice to quit today and start living the life you deserve? With a little bit of creativity and determination, quitting smoking can be a fun and fulfilling journey. Let's do this!
Quitting smoking is a challenge that many people face, but with the right approach and a little bit of creativity, it can be a fun and fulfilling journey. Quitting is necessary to lead a healthy and fulfilled life (read more here). Here are some effective ways to quit smoking and kick the habit for good:
Find a smoking buddy.
Quitting is easier with support, so why not find a friend who is also trying to quit? You can motivate each other, share your progress, and have someone to lean on when the cravings hit.
Get physical.
Exercise is a great way to reduce cravings and distract yourself from smoking. Find an activity that you enjoy, whether it's running, cycling, or yoga, and make it a part of your daily routine.
Try something new.
Quitting smoking is the perfect opportunity to try new things and expand your horizons. Take up a hobby, travel to a new place, or learn a new skill. The possibilities are endless!
Reward yourself.
Quitting smoking is a major accomplishment, so treat yourself to something special when you reach milestones along the way. Whether it's a massage, a new book, or a delicious meal, find ways to celebrate your progress and keep yourself motivated.
Laugh it off.
Laughter is the best medicine, and it can be a powerful tool in the fight against smoking. Watch a comedy, spend time with friends who make you laugh, or find other ways to incorporate humor into your life.
Use aids.
Take help of aids nicotine replacement therapy aids to support your mission to quit smoking. These patches and these lozenges work wonders.
Remember, quitting smoking is a journey, not a destination. Take it one day at a time, and just believe that you can do it! A strong belief does wonders when it com es to overcoming challenges. With these effective tips to quit smoking, you'll be on your way to a healthier, smoke-free life in no time.